Raz de Sein
  2012-08-13
I rounded the famous passage "Raz de Sein".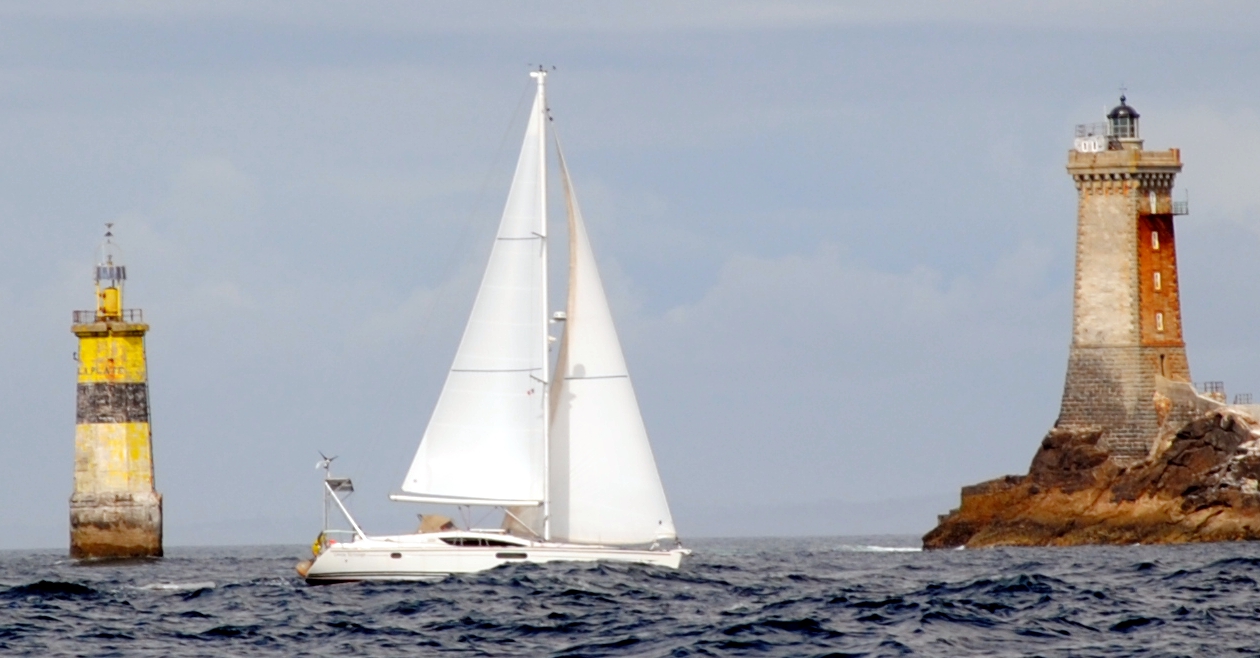 This picture was taken by a friendly German couple who I met earlier in Camaret-sur-mer. I was sailing there today, in summertime, you don't want to be there in the month of December; see for yourself on Youtube:
After having passed Raz de Sein, I headed to the town of Bénodet. I sailed up the river beneath the 28m high bridge. The most beautiful sailing area I have seen up to this day. I took a mooring buoy like which there are hundreds on the river. Calm water, finally! See the picture below.